---
TRAILER PARTS, CARAVAN ACCESSORIES, TOWING EQUIPMENT IN OUR CABOOLTURE STORE, AND ONLINE FOR SUNSHINE COAST, QUEENSLAND, BRISBANE, MORETON SHIRE, AND AUSTRALIA WIDE.
We recommend using Australia Post for ease of tracking and speed, (tracking details usually sent directly to your phone or email)
>>>>>> PLEASE TAKE THE TIME TO READ ALL OUR POLICIES AND PROCEDURES BEFORE ORDERING <<<<<<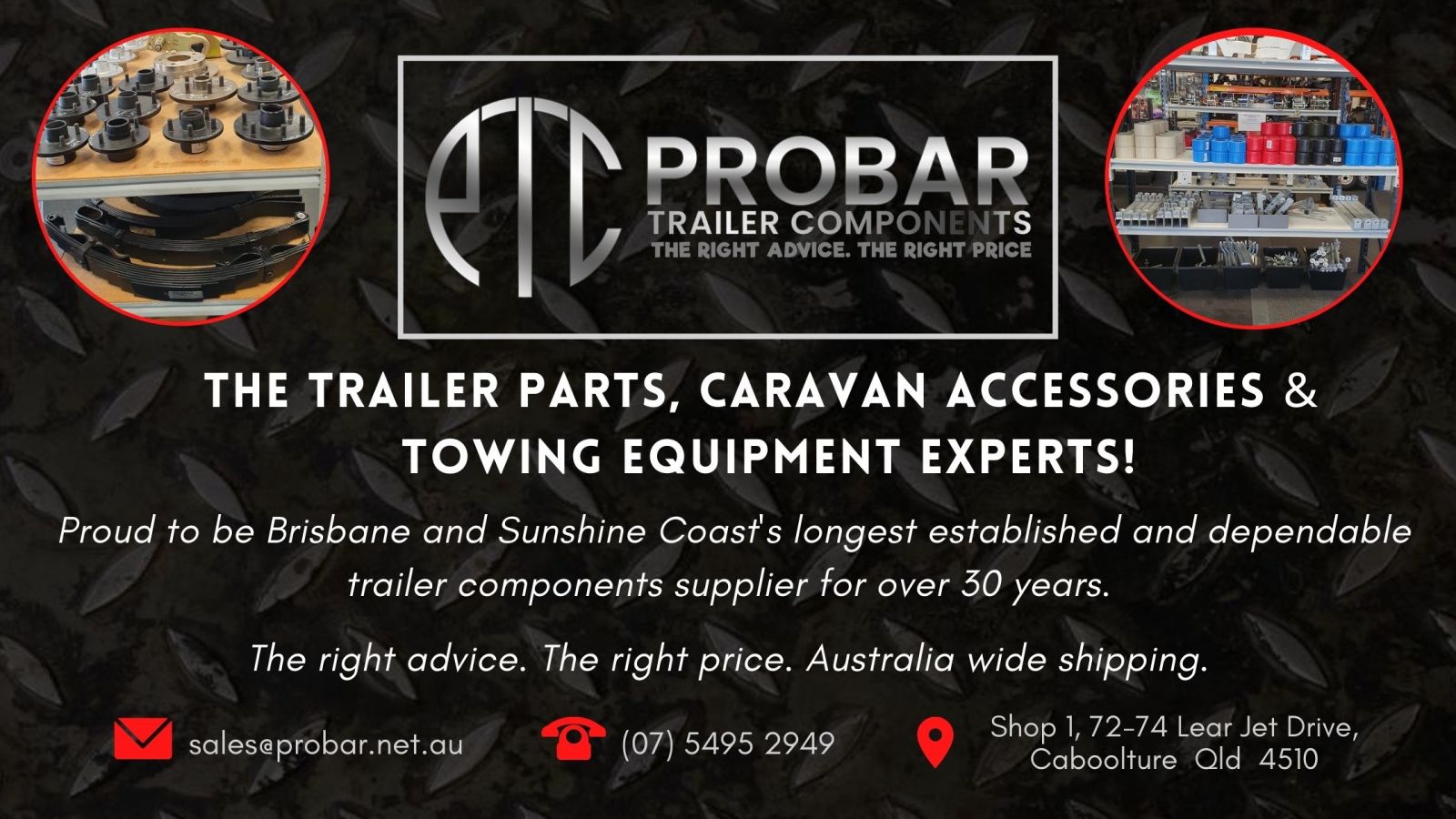 TRADING HOURS:- Monday to Friday - 8am till (3.50pm)4pm Close.
Saturday - 8.30am till (11.50am)12pm Close.
Closed Sundays and Public Holidays
Sorry, we often get asked, but we do not have branches anywhere else.
We do not send overseas.
HANDOR ENTERPRISES PTY LTD ATF VAN DER HEIDEN FAMILY TRUST trading as PROBAR Trailer Components
ABN 58 060 882 704