Products


We recommend using AUSTPOST for ease of tracking and speed.. Tracking details usually sent directly to your phone or email.
We book with COURIERS PLEASE for all other deliveries.
Alternatively, we recommend "Click and Collect" for "freight on" if you wish to arrange "your own courier" or Pick Up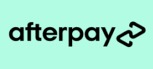 >PLEASE READ ALL OUR POLICIES AND TERMS OF USE BEFORE ORDERING <
PLEASE NOTE, IMAGES USED ON THIS WEB SITE ARE SOMETIMES GENERIC!
PRODUCT DESCRIPTION SHOULD ALWAYS BE CORRECT, PLEASE READ.
PLEASE CONTACT US FIRST IF IT IS CRITICAL TO 100% MATCH YOUR NEEDS OR YOU ARE UNSURE ABOUT THE PRODUCT IMAGE MATCHING THE DETAILS.
PROBAR TRAILER COMPONENTS SUPPORTS CTA , ADR AND AS APPROVAL ON REQUIRED PRODUCTS. PLEASE CHECK AT THE BOTTOM OF EACH PARTS' DESCRIPTION IF THIS IS ACHIEVED.
---